Elevate your conference in our Grand Ballroom, the largest pillarless ballroom in Legian Bali
25,790 sq ft
Total Event Space
1,800
Capacity Largest Space
GRAND BALLROOM
Our elegant and versatile Grand Ballroom provides a great experience for your next meeting, conference or event in Bali. Trade shows, exhibitions, weddings and large galas also fit well in the 15,839 square feet of sophisticated ballroom space, conveniently located on level 3 of our hotel.
We also provide important conference perks including custom banquet catering, creative theme breaks, advanced in-room audiovisual technology, high-speed Wi-Fi, separate check-in and personalized registration areas.
JUNIOR BALLROOM
The Junior Ballroom provides an elegant setting for more intimate Legian Bali events. Whether planning a brainstorming and networking meeting or an intimate wedding, our Junior Ballroom can be divided easily into two rooms, each measuring 3,592 square feet. Seat up to 160 guests for your reception banquet, or up to 360 conference attendees in a theater-style set-up..
MEETING      ROOM
Natural light pours through floor-to-ceiling windows of our smaller hotel meeting room's foyer to create an inspiring ambiance. Think outside of your own boardroom and treat executives to private dining and a change of pace in a gorgeous setting for your next business meeting or intimate conference in Legian Bali.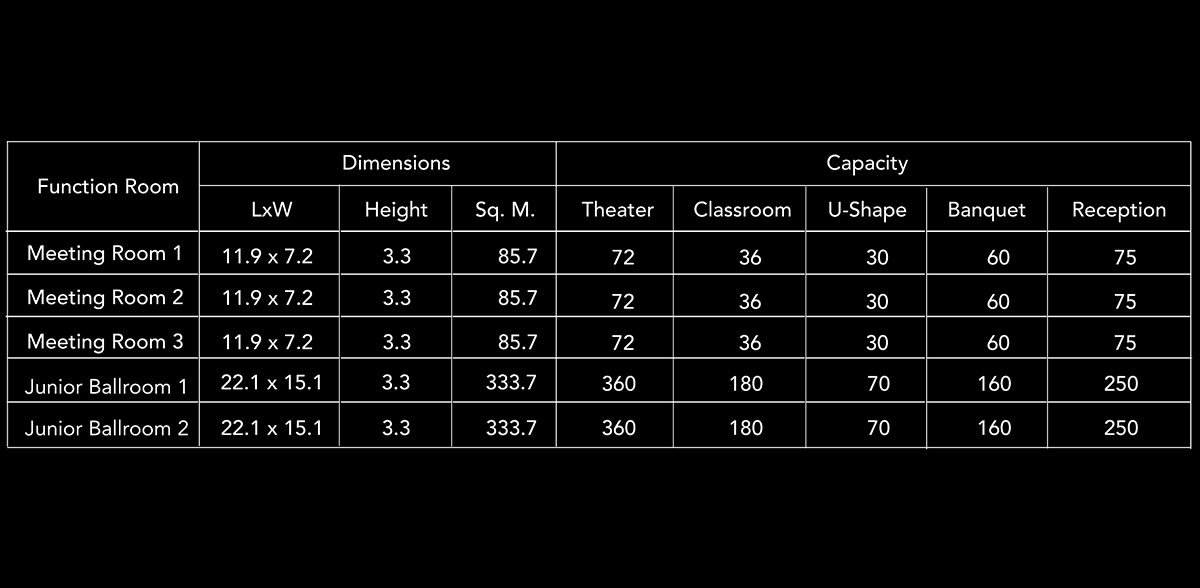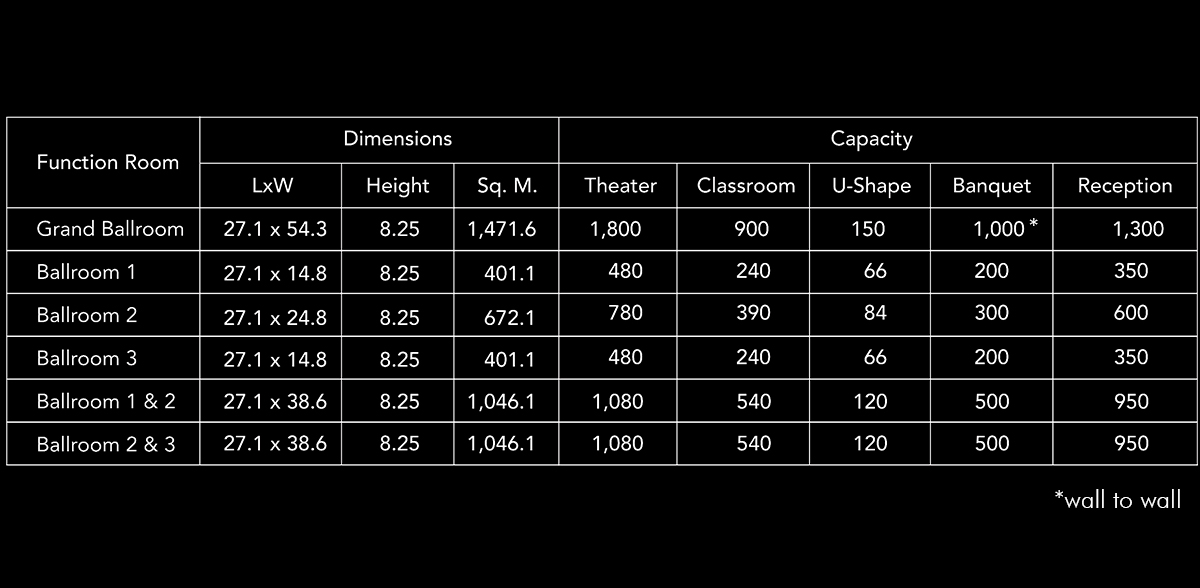 Anything you can imagine is real, when it comes to our themed meeting breaks
AT THE BEACH
Treat your attendees to a break at the beach without getting sand in your shoes.
Fun selfie moments, delicious beach snacks, ice cream and fresh coconuts
A TASTE OF BALI
If you can't get out of the meeting room, let us bring a little bit of Bali to you.
Your attendees can dress up in traditional dress for instaworthy moments, sample local treats and learn a little about the local culture.
A LOVELY BUNCH OF COCONUT
Have your logo or corporate message stamped on coconuts to serve to your guests during your event.
UNDER THE STAR
Enjoy the magic of the Balinese night sky, poolside dining, tailor-made cocktails
and live entertainment of your choice will create an unforgettable experience.